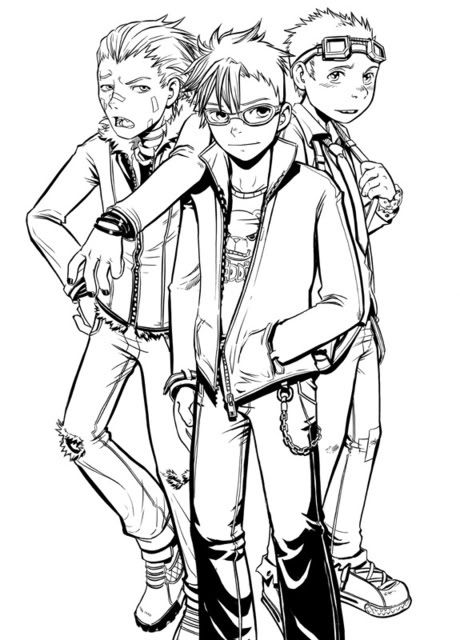 So many things have occurred since the last time I posted I think. It was way back in October that I used this bloggery thing.
Anyhow, lets see:
1. I got a side job doing background concept design for a videogame company in Seattle. I can't say who yet, but it's going to come out soon I hope and then I'll spill the beans.
2. It turned into 2008
3. My comic now is running in the Sunday Comics section of more then 50 newspapers across the country (and China perhaps??)
4. I'm way behind on Undertown 2.
5. I'm hoping to go to japan in a few months. (well, I got the plane tickets!)
6. I got a Ipod-touch and it has changed my life
7. I joined a gym so that I don't die from my sedentary lifestyle.
8. I got into the music of Toki Asako, leadsinger from the now defunct 'cymbals'... perhaps so much that I bought Japanese I-tunes gift cards and now have a japanese account.
9. I had my guest-art appear in the back of King of Thorn volume 2, and The Dark Crystal Manga.
10. Did a SUPER SHORT comic in the FAT CHUNK Vol ONE anthology comic about robots. It's a little violent.
11. Uhh... Haircut?