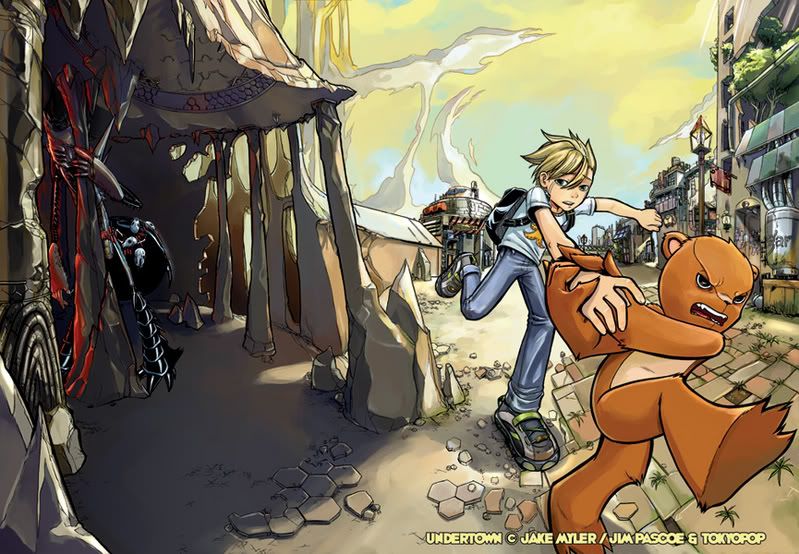 Here's the cover for undertown... well preliminary anyway.
The problem I think with covers is that it's like the most important drawing that I'll do for the book, so I never feel like it's good enough. And even now I'm severely iching to redraw the main characters , it drives me
insane
!
Other then that I'm drawing close to the 60page mark. That means I'll only be 1/3 of the way done though! Faster faster!!